Rose Bruford alumni: T-Z
Alphabetical list of Rose Bruford alumni: T-Z
Laurie Taylor
He was educated at St Mary's College, Liverpool, the Rose Bruford College of Drama in Kent, and Birkbeck College, University of London where he obtained his BA. He then went on to do an MA at Leicester University. His career began with a stint as a librarian, after which he became a professional actor, then an English teacher before joining the Sociology Department of the University of York, where he went on to become Professor of Sociology. He is a consultant, writes for newspapers and magazines, contributes to television programmes and is an accomplished public speaker.
Bill Thomas
An English actor of stage and screen ranking amongst the most prolific character actors of his generation with over 400 roles on stage, films, television and commercials.

Zia Thomas
Received a BA Hons in Costume Production (2009) from Rose Bruford College and is now Head of Wardrobe at Investec Opera Holland Park.
Jacqueline Tong
Jacqueline is an English actress best known for playing Daisy Barnes (nee Peel) in the period drama Upstairs, Downstairs from 1973 to 1975. In 1975, she was nominated for Outstanding Supporting Actress in a Drama Series in the Primetime Emmy Awards. After Upstairs Downstairs ended she went back to theatre, has had numerous roles in television and has done extensive radio work.[Feast Management]
David read law before training at Rose Bruford College (acting) and the Leicester Haymarket Theatre (directing). He studied Beijing Opera movement with Lee Siu Wah and during M. Butterfly with Jamie Guan. Inspired by East Asian physical style, he became Artistic Director of Yellow Earth Theatre where for 13 years, he successfully led the company to become the UK's only revenue-funded British East Asian touring theatre. In 2006-08, he was the first Creative Director of Chinatown Arts Space, which produced the ground-breaking Five Circles Arts Festival. David was made a Fellow of Rose Bruford College in 2007.
Time to put British east Asian theatre in the spotlight. Guardian article, November 2008:
Danny Tull
An English director and film editor who attained a degree in music technology at Rose Bruford College, 1995 to 1997. He started editing video at Metropolis Video in London's Neals Yard in 1998 working on music videos, documentaries, television, commercial and non-commercial, with directors such as Jonas Akerlund, Chris Cunningham, Johan Renck and editing music videos for artists such as Madonna, Jamiroquai, Manic Street Preachers, Justin Timberlake, Moby, Beyoncé and Jay-Z. [Danny B. Tull homepage]
Teunkie Van der Sluij
A theatre director and a former television actor, who works predominantly in the United Kingdom, the Netherlands and the United States. Teunkie read Drama at the University of Amsterdam before studying directing at London's Rose Bruford College (2008). He made his debut in 2008 with Yasser by Abdelkader Benali, a production which was selected as Critic's Choice in both The Sunday Times and the Chicago Tribune. He went on to direct the Dutch premiere of Simon Stephens' "Motortown" at the Theatre Royal, The Hague and later directed a production at the Orange Tree Theatre.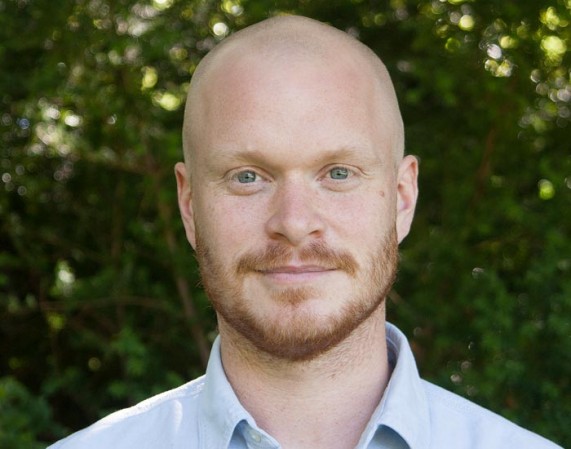 Kári Viðarsson
Kári graduated with a BA (Hons) from the European Theatre Arts course in 2009. In 2010 he started his own theatre and residency, The Freezer, in his hometown of Rif, a small fishing village of 160 people on the west coast of Iceland. The aim of the venture was to bring culture and theatre back to rural Iceland as well as showing that professional theatre could thrive anywhere with the right kind of connection to its community. Alongside working in The Freezer, he has taken on freelance work for stage, film, commercials and voiceover. In 2015 he received the Eyrarrós Award, one of the most prestigious cultural awards in Iceland, awarded by the presidential office to an outstanding cultural project in rural Iceland.

A British actress who has worked mainly in television production: Rosie Sattar in the TV series Holby City from 2003-2005, Doctor Bannerjee in Coronation Street, and roles in Casualty, Eastenders, Cracker, Love Hurts and Dangerfield. She had acted in television serials Family Pride, Specials, and Firm friends, when the filmmaker Gurinder Chadha took her on to play the role of Ginder in Bhaji on the beach, which brought her much recognition.
Lawrence Walker
Television credits include a regular part in Our Girl as the character Dangleberries (BBC), and as Matt in Casualty (BBC). He has also appeared in the film Generation Z (Matador Pictures) and on stage in Back Down (The Birmingham Repertory). He appeared in the RSC's production of Ella Hickson's Wendy & Peter Pan (2013/15) alongside fellow RB Alumni Laura Prior and Cavan Clarke.
[Production photo]
Jessica Warbeck
Jessica appeared as Bianca in Othello for "Playing Shakespeare" in 2015,and returned to play Hero and Conrade in the Shakespeare Globe cast of Much Ado About Nothing which toured in the summer of 2015.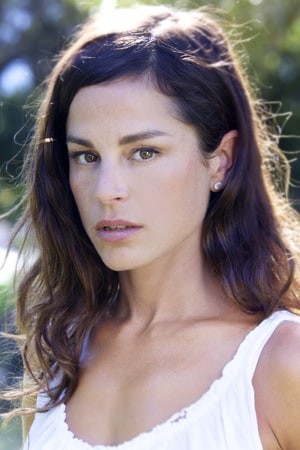 Myfanwy Waring
A Welsh actress, best known for her role as PC Amber Johannsen in the British drama series The Bill (2004-05). She has also had roles in the films Dot the I (2003) and Animal (2005).


David Whitaker
A British playwright ( one of the country's youngest ), actor and theatre director whose work has been performed in both England and America. Best known for his work with writing partner Callum Patrick Hughes, their play Coffee and John was produced in Texas in February 2010, two days before his 22nd birthday. Their second play, Ourselves Alone, premièred in 2011.
An actress who has worked in British film and television, including hit shows Playing the Field, Soldier Soldier and Peep Show. She has written for radio, stage and television and loves directing music videos. Born and brought up in Gateshead, north-east England, she wrote plays and short stories from an early age then had her head turned, and she ran off to London's Rose Bruford College to be an actress. By 1993 she was wearing a wig and an old fashioned dress and pretending to be impoverished on TV in a Catherine Cookson mini-series. After twelve years in front of the camera, Tracy realised she'd like to write professionally and came up with her first full length stage play 'KABOOM!!!'. Many stage plays, screenplays, and a music video followed until 2012 when she decided she was finally ready to do the thing she'd longed for since she was six. She wrote her first novel. A crime/horror/comedy tale about an alcohol soaked, gobby, thrill-seeking actress who talks to ghosts.
Roy Williams
Roy was 25 years old when he took a theatre-writing degree at Rose Bruford College and has worked ever since as a writer. His works (the majority of which are in stock in the LRC) include: Night & Day (1996); Josie's boys (1996); No Boys Cricket Club (1996); Starstruck (1998); Lift Off (1999); Local Boy (2000); The Gift (2000); Souls (2000); Clubland (2001); Sing yer heart out for the lads (2002); Fallout (2003); Baby Girl (2007); Days of Significance (2007); Joe Guy (2007); Sucker Punch (2010). "Portrait of the artist" from The Guardian
Phil Willmott
An multi-award winning director, artistic director, playwright, composer, librettist, teacher, dramaturg, arts journalist and occasional actor. He trained as an actor at Rose Bruford in the 1980s and was made a fellow of the college in 2012.

Tomas trained on the Actor Musicianship program at Rose Bruford College and made his professional debut in Once. Credits whilst training include: The Fall of the House of Usher (Musical Director), Into the Woods, The Crucible, 'Tis Pity She's a Whore, and Swindlestock - A New Musical (Composer, MD).
Samantha Wraith
Co-founder of Theatre Obscura, and Chair of Trustees at Root Experience. Samantha gradated from Rose Bruford College in 2005 9ETA) and has gone on to be a theatre practitioner, dramatherapist, creative process coach, performance and visual artist.


Born Gillian Elizabeth Wray she studied Theatre Arts at Rose Bruford College from 1983-86 and was given her first leading TV role two months after receiving her BA. Best known for starring as 'Brenda Wilson' in the Granada Television sitcom Watching between 1987 and 1993, for which she also sang the theme tune What Does He See In Me? She also played a major role in Yorkshire Television's Stay Lucky with Dennis Waterman et al. throughout the same period. She returned to primetime TV in 1996 with the lead role in the drama comedy True Love, co-starring Philip Glenister, and created by writer Simon Nye.
Tom trained at Rose Bruford College, graduating with a First Class Honours degree in Creative Lighting Control. He has worked on numerous events both in the UK and around the world across all genres and was one of the lighting programmers for the Glasgow 2014 Commonwealth Games Opening and Closing Ceremonies and was involved in Jeff Wayne's Musical Version of the War of the Worlds on its UK tour. Recently Tom has joined Tim Routledge Lighting Design, as a lighting programmer and a lighting design assistant.
PREVIOUS PAGE Next Page: Rose Bruford alumni - Theatre companies
Last modified: Thursday, 18 April 2019, 2:03 PM