Rose Bruford alumni: C-E
Richenda Carey
An English theatre, television and film actress known for her roles in Monarch of the Glen, Jeeves and Wooster, Crush and most recently Separate Lies and Criminal Justice.

Adam Carree
Adam studied lighting design at Rose Bruford College graduating in 1997 since when he has worked as a lighting designer, production manager and technical manager. He is the Technical Manager at the Unicorn Theatre in London and before that did the same role at the Cochrane Theatre. He also works as Technical Manager for the English Pocket Opera Company, and has been production manager at Sadler's Wells Theatre.
Selina Chow
She obtained a bachelor's degree in English from the University of Hong Kong and a postgraduate diploma from Rose Bruford College of Speech and Drama in the UK. At various points during her career in television, she was employed by all three television stations that have existed in Hong Kong's television history. Chow served as a member of the Legislative Council of Hong Kong (1981-95) and the Executive Council (2003-2008) and is founder and chairwoman of the Liberal Party.
Martin Chamberlain
An actor, known for Brideshead Revisited (1981), The Legend of King Arthur (1979), Performance (1992) and New Worlds (2014). He has also appeared in many Chichester festival theatre stage productions as well as many National Theatre productions, including Timon of Athens (2012).
(see also La Grande Magia theatre programme).
Fleur Chandler
Born Fleur Annette Nona von Balajthy on February 3 1948 she trained at Rose Bruford College of Speech and Drama. She appeared frequently on the London stage, at the Chichester Festival and with the Royal Shakespeare Company in Stratford, notable as Virgilia to Alan Howard's Coriolanus. She also toured with the Middle Ground Theatre company, creating for them a memorable Lady Bracknell in 'The Importance of Being Earnest'. Television appearances included 'The Bill', 'Casualty' and 'Emmerdale'. Having been diagnosed with cancer Fleur gamely shared her experience, appearing in Nell Dunn's 'Cancer Tales' at medical conferences in Britain and abroad but sadly succumbed to it in December 2011. (The Stage obituary)
A Scottish theatre, television and film actress and producer, and former professional dancer and choreographer. Ruth attended Rose Bruford College where she gained a BA (Hons) Degree in Acting. She was picked as the "Critics Choice" by the adjudicator from The Stage Newspaper for her graduation showcase. Since moving to the United States in 2011, she has had lead roles in the award winning indie film Folklore as well as in the feature films The Cursed Man and Hara Kiri. Since 2014 she has played Rowena, mother of demon Crowley in popular TV series Supernatural starting in season 10.
Ron Cook
An English actor, graduate of Rose Bruford College, and active in theatre, film and television since the 1970s. He has appeared in numerous stage productions & has performed in a large number of television productions. On film he has twice played Napoleon Bonaparte and other film roles have included parts in The Cook, the Thief, His Wife & Her Lover (1989), Secrets & Lies (1996), Topsy-Turvy (1999), Chocolat (2000), Charlotte Gray (2001), 24 Hour Party People (2002), Thunderbirds (2004, as Parker), 102 Dalmatians, and Hot Fuzz (2007). Currently he has been playing the part of Mr Crabbe in the ITV series Mr Selfridge.
Jane Cox
Known for her role as farmer's wife Lisa Dingle in ITV soap opera Emmerdale , a role she has played since 1996. Cox has also starred in episodes of Coronation Street, Hetty Wainthrop Investigates and The Bill.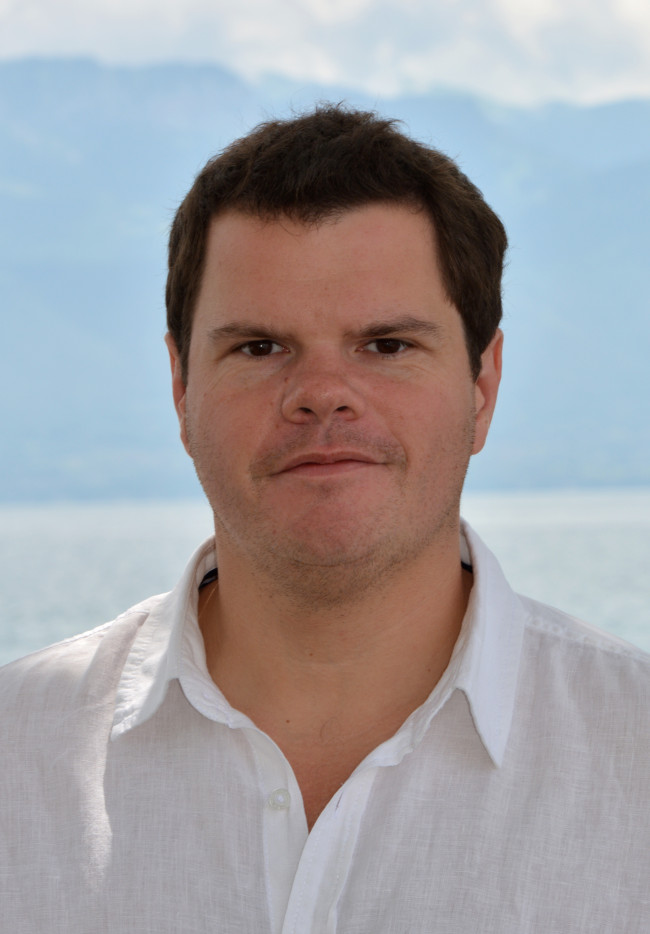 Ben Cracknell
Graduated from Rose Bruford College as a lighting designer. He has been lighting designer for several Olivier Awards ceremonies and was winner of the 2014 Knight of Illumination for The Olivier Awards. He has an extensive portfolio of work in both theatre and television.
Rosalie Craig
Studied for a BA in Actor Musicianship at Rose Bruford College, from which she graduated in 2001. Evening Standard Award Winner and Olivier Award nominee for The Light Princess. She has also appeared in My Family and Other Animals (2005), National Theatre Live: 50 Years on Stage (2013) and London Road (2015).
David Crellin
Known for roles in Emmerdale (Billy Hopwood), The Cops (Alan Wakefield), and Coronation Street (Jimmy Clayton). He also starred as Jimmy Grainger in the first series of Waterloo Road on BBC One. In 2010 he returned to Coronation Street in the role of Colin Fishwick. He has also recorded a debut EP Innocent Bystander (2008) with Everyday Records.
Kirsty J Curtis
Graduating from Rose Bruford College in 2012, Kirsty is an actress with roles in Above (2015), Clap! (2014) and Urban Hymn (2015). She has also had roles in Call the Midwife, Casualty, and Doctors.
Freelance artist, mentor and project manager, Euton has over 30 years' experience working in the arts. Having developed and managed Pegasus Theatre specialising in youth and community work for over 20 years, his focus is now as a consultant, project manager, performance poet and DJ. His first book Politics of Love was published in 2015. In 2008 he was awarded an MBE for services to the arts and young people and in 2015 he was made a Fellow of Rose Bruford College.
Nick Darke (born Nicholas Drake)
A Cornish playwright and writer, environmentalist, politician, broadcaster, and film-maker. After training at Rose Bruford College Nick went on to learn his craft at the Victoria Theatre, Stoke-on-Trent where he acted in over eighty plays and directed several others (1977–79). At Stoke he wrote his first full-length play, Never Say Rabbit in a Boat in 1977 and gave up acting to write full-time in 1978. Over the next twenty-eight years, he wrote twenty-seven plays which have been performed in theatres all over the world. Many of his plays reflect Cornish society and culture such as the tin mining, the countryside, fishermen and the quirky nature of country living. During the later part of his career he worked regularly with the theatre company Kneehigh Theatre. While recovering from a stroke in 2001 he was diagnosed with terminal cancer and died in June 2005 The Art of Catching Lobsters, written and directed by Jane Darke, is a moving account of her husband's death and the grieving process. Obituary.
Henry Devas
Rose Bruford Acting student (2010) and winner of the 2010 Carleton Hobbs Award. Made his radio debut in The lady in the lake by Sebastian Baczkiewicz, broadcast on BBC Radio 4, 14th September 2010. Currently appearing (2015) as Sgt. Trotter in The Mousetrap.
Janet Dibley
An actress and writer known for her roles in the sitcom The Two of Us (1986), Linda in The Gingerbread Girl (1993), as Lorna Cartwright in the BBC soap opera EastEnders, and as Elaine Cassidy in the BBC soap opera Doctors (2000).
Stuart Dingley
Stuart graduated from Rose Bruford in 2012 with a BA in Lighting programing. Immediately afterwards he worked as an assistant to the design team for the London 2012 Olympic Ceremonies. He has worked with musicians such as Tinie Tempah and FKA Twigs and is currently touring with Flume (2015). Website
Joe Douglas
Joe trained in Directing at Rose Bruford College. He won a place on the Regional Theatre Young Director Scheme and as a result became Trainee Director for the National Theatre of Scotland in 2007-8. In 2012, he wrote and performed Educating Ronnie (Macrobert/Utter/HighTide) at the Edinburgh Festival as part of the Made in Scotland Showcase, where the production was awarded a Fringe First and he re-directed the 2013 world tour of Black Watch for the National Theatre of Scotland.
Sarah Douglas
Trained with the National Youth Theatre and Rose Bruford College. Perhaps best known for playing the Kryptonian supervillain Ursa in Superman (1978) and Superman II (1980). Her other prominent roles include that of the evil Queen Taramis in the 1984 film Conan the Destroyer, Pamela Lynch in the 1980s primetime drama series Falcon Crest (1983–85) and the Red Queen in Witchville (2010).
Tom Dunlea
Known for All Is by My Side (2013), The Guvnors (2014) and the role of Ringo Starr in Cilla (2014).
Femi Euba
A Nigerian actor and dramatist, he studied acting at Rose Bruford College earning a diploma in 1965. After that he appeared in many shows on the London Stage, including the Royal Court Theatre production of Wole Soyinka's The Lion and the Jewel, and Shakespeare's Macbeth, with the late Sir Alec Guinness as Macbeth and Simone Signoret as Lady Macbeth.Over the years, Euba has taught at different colleges and universities, in Nigeria and the US and he now teaches playwriting, and dramatic literature, mostly concentrating on the drama and theatre of Africa and of the African diaspora.
see also "Insideout" theatre programme.
Bernardine Evaristo
Trained at Rose Bruford College of Speech and Drama and later Goldsmiths College, University of London, where she earned her Doctorate of Philosophy, she'd spent her teenage years acting at Greenwich Young People's Theatre but has gone on to become an award-winning British writer. In the 1980s, together with Paulette Randall and Patricia Hilaire, she founded Theatre of Black Women, Britain's first such theatre company, formed at a time when there were limited acting opportunities for black women in British theatre and film. In the 1990s she organised Britain's first black British writing conference, held at the Museum of London, and also Britain's first black British theatre conference, held at the Royal Festival Hall.
Last modified: Tuesday, 18 June 2019, 12:00 PM