Rose Bruford alumni: Q-S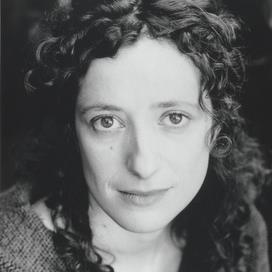 Lucinda Raikes (1993)
An English actress, most noted for playing Karen Ball in the sitcom Green Wing and Angela Heaney in The Thick of It and its spin off film In the Loop. She has also appeared in Sensitive Skin, Extras, Casanova and 15 Storeys High.


Paulette Randall
A British theatre director of Jamaican descent, graduating from Rose Bruford College in 1982 when she and two fellow students – Bernardine Evaristo and Patricia Hilaire – set up their own company, called Theatre of Black Women in response to the lack of roles for black actors at the time. She was chair of the board of Clean Break Theatre Company in 2006–07, and is former artistic director of the Talawa Theatre Company (founded by Yvonne Brewster, another RB alumni). She was the associate director for the opening ceremony of the London 2012 Olympics.
Angharad Rees (Lady MacAlpine)
A Welsh actress, best known for her British television roles during the 1970s and in particular her leading role as Demelza in the 1970s BBC TV costume drama Poldark. Notable early roles included the daughter of Winston Churchill (played by Richard Burton) in The Gathering Storm (1974), Lucy in Dennis Potter's television play Joe's Ark (also 1974), and as Celia in As You Like It opposite Helen Mirren (1978). She also appeared in many stage productions in London's West End, and in the star-studded Under Milk Wood (1972) with Richard Burton, Peter O'Toole and Elizabeth Taylor.
Sheila Reid
A Scottish actress known for playing Madge Harvey in the ITV sitcom Benidorm (2007–16). An original member of the Royal National Theatre in 1963, she played Bianca in the National's 1965 film version of Othello, with Laurence Olivier in the title role. Her other film appearances include Brazil (1985), The Winter Guest (1997) and Containment (2015).
Her formal acting training was at Rose Bruford College, where she felt that she had "come home," although she was encouraged by family to have a teaching diploma "just in case".
https://www.rsc.org.uk/blogs/pathways-to-shakespeare/sheila-reid
Trevor Rhone
A Jamaican writer, playwright and film maker who co-wrote, with director Perry Henzell, the internationally successful film The Harder They Come (1972). After a three-year stint at Rose Bruford College where he studied in the early 1960s on scholarship, he was part of the renaissance of Jamaican theatre in the early 1970s. Rhone participated in a group called Theatre '77, which established The Barn, a small theatre in Kingston, Jamaica, to stage local performances. In addition to The Harder They Come (1972), his prolific work includes Smile Orange (1974) based on his play of the same name, Top Rankin′, Milk and Honey (1988),winner and One Love (2003) a Cannes Film Festival favourite.
Jane Rossington
A British actress, best known for her role as Jill Richardson in the soap opera Crossroads. As Jill she spoke the first words of the first episode of Crossroads on 2 November 1964, "Crossroads Motel, good evening" and was in the show for 24 years. As well as being the only actor to remain in the show for its entire series, she also spoke the final words of the final episode in 1988.
Claire Rushbrook
An English film, television and stage actress. Rushbrook's theatre credits include West End productions of Three Sisters as Olga and Festen as Helene. Other stage roles include Mary Warren in The Crucible (Sheffield Crucible theatre), Sonia in Uncle Vanya (Almeida Theatre) and Mum in Market Boy (National theatre). Her films include Mike Leigh's Secrets & Lies (1996) and Carine Adler's Under the Skin (1997) with Samantha Morton. On television, she has starred in The Sins (2000), Linda Green (2001-2002), the sitcom Carrie And Barry (2004-2005), Whitechapel (2009-2013) and My Mad Fat Diary (2013-2014), for which she received a 2014 BAFTA TV Award nomination for Best Supporting Actress.
Jade Samuels
Graduated from Rose Bruford College with a degree in Acting in 2013. She has appeared on BBC Doctors, performed in comedy musical 'The good enough mums club', won 2013 Manchester Monologue Slam and works regularly with local theatre, Birmingham Rep. Jade is the executive producer of MonologueSlam Birmingham which takes place at The Birmingham REP and is a member of Jumprov, the UK's first ethnically diverse improvisational theatre company
Feature in The Stage, 10th April, 2019
Zita Sattar
An English-Pakistani television, theatre and film actress, she was one of the founder members of Birmingham's Central Junior Television Workshop and then attended Rose Bruford College of Theatre & Performance. Best known for playing Anna Paul in Casualty from 2001 to 2003 she has also had roles in may other TV dramas. She played the role of Meenah Khan in the original cast of East is East and appeared as new character Neelam Haqq in the sequel West Is West (2010).
Nick Sayce
An actor, voiceover artist, musician and accent coach who graduated from Rose Bruford in 2005 with a BA in Actor Musicianship. Amongst other credits Nick has appeared in The Buddy Holly story, The Eva Cassidy story, and Sunny afternoon.
see also press cutting's file: Carleton Hobbs award, 2005.
Michael Shaeffer
An actor with minor roles in Kingdom of Heaven (2005), Anna Karenina (2012) and Trance (2013). He has also appeared in London Road, Game of Thrones, and Silent Witness.
Cathy Shipton
She trained at Rose Bruford College from 1977 to 1980 and is known for her role as Lisa "Duffy" Duffin in Casualty (1986–1993, 1998–2003, 2006, 2015).
Peter Silverleaf
Trained at the Rose Bruford College, Peter has acted across the fields of TV, radio and stage (The National, The Tricycle, The Haymarket and Leeds Playhouse), his voice has graced comedy sketch shows and dramas on Radios 2and 4 and he has been the voiceover on many notable BBC productions (e.g. Auschwitz, Time Watch, The Great War). He is also known for Casualty (1986), I Spit on Your Grave 2 (2013), and Game of Thrones (2011).
(Gamblers programme, 1992)
James Simpson
As Head of Visualization at the Royal Opera House, where he has worked since 2009, James works with the design teams on every production using his "virtual opera house" to allow designers to get more stage time without really needing a stage.
See: Lighting Visualization at the ROH on YouTube.

Andy Sinclair-Harris
A designer/director based in London he holds a degree in theatre design (BA Hons) and master's degree from Rose Bruford College. In 2006 he assisted designer/director Bob Crowley on the new Disney musical Tarzan, which opened on Broadway in May 2006 and Mary Poppins, currently showing at the Prince Edward Theatre. He is also a regular assistant designer to friend and mentor Nigel Hook, most recently on the new Steptoe and Son show- Murder at Oil Drum Lane and Aladdin at the Theatre York. In early 2006 he founded Kinematic Theatre company, with Radica Anikpe, Karl Lawton, Antoinette Lester and Dean Taylor
One of Rose Bruford College's Icelandic exchange students. Salka has gone on to feature in the Icelandic mystery drama Trapped and has made a name for herself as a singer, rapper, radio presenter and television presenter, as well as as an actress and musician.

She worked in the teaching profession until her desire to act prompted her to attend Rose Bruford College, and she eventually took up acting professionally. After numerous roles on stage and screen during the 1970s and early 1980s she was cast as Pat Butcher in the BBC One soap opera EastEnders, a role she played from 1986 until 2012, becoming one of the programme's longest-serving cast members. She makes mention of Rose Bruford College briefly in her autobiography, The end of an earring and was awarded an honorary fellowship of the College in the Graduation ceremony in September 2015.
Nick Stafford
An RBC graduate (1985) and Fellow of the college, he is best known for writing the stage adaptation of Michael Morpurgo's novel War Horse, which garnered him a Laurence Olivier Award nomination for Best New Play in 2008, and the Tony Award for Best Play in 2011. At the 2011 Tony Awards 'War Horse' picked up a 5 awards - for Best Direction, Best Set Design, Best Lighting, a special award for the puppets and Best Play. The resident director on the London production of War Horse is Rose Bruford Directing BA Graduate Kathryn Ind (2006); and the Lighting Designer is Paule Constable, another Fellow of the College. The New York cast includes the actor Richard Crawford, a Rose Bruford alumnus who has been living in New York for a number of years.
Last modified: Friday, 14 June 2019, 10:03 AM